Collaborative, transparent and flexible
We Empower Investor Success
A robust range of solutions and services across all major asset classes, styles, and strategies.
Here to help you
Construct and Benchmark Investment Portfolios
We provide a comprehensive range of global equity and fixed income indexes designed to facilitate efficient portfolio construction and accurate performance benchmarking. Spanning every major asset class across markets, size segments, sectors, and styles, our market cap-weighted indexes are built and maintained according to a transparent set of rules that ensure objective, consistent representation of the entire investment opportunity set.
Here to help you
Develop Differentiated Solutions
We're uniquely positioned to help you deliver innovative, IP-driven solutions to your clients. Our indexes draw from Morningstar's leading-edge research and ratings systems, including world-class intelligence from Sustainalytics and PitchBook. And we can help you gain a competitive advantage by delivering valuable market intelligence from one of the largest teams of independent equity and managed-product analysts in the world.
Here to help you
Realize Your Unique Vision
Whether you're looking to customize a Morningstar Index or transform your unique intellectual property into a proprietary index solution, our global team of industry experts can guide you through every step of the process. From index design, to calculation and distribution, to administrative support, our solutions span an investment landscape as diverse as investors themselves.
Who we help
We Are Uniquely Equipped to Empower Investors of All Types
We work closely with institutional investors, wealth managers, product issuers, direct indexing platforms, and advisors.
Communicate investment policies and create asset allocation strategies
Benchmark investment performance and conduct attribution analysis
Identify opportunities and monitor risk
Develop competitive index-linked investment products
Deliver personalized investment portfolios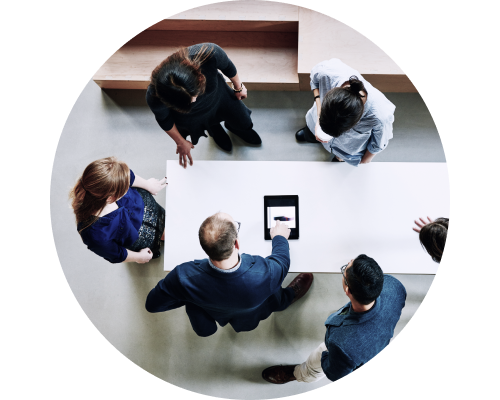 Investable Products
Explore the Products Tracking Our Indexes
Morningstar Indexes can be used to create a wide variety of index-linked products including ETFs, mutual funds, structured products, insurance products, and derivatives.
KEEP CONNECTED
Insights from the Leading Edge
We keep up with the evolving needs of investors in a way that only Morningstar can: by leveraging our heritage as a trusted provider of data and research.