Morningstar PitchBook Global Unicorn Indexes
Bringing Unprecedented Transparency and Daily Insights to an Historically Opaque Asset Class
Key features
Morningstar PitchBook Global Unicorn Indexes
A clear view of late-stage venture capital markets.
Comprehensive coverage of unicorns
Underpinned by PitchBook's global database of venture capital-backed companies, the indexes provide insight into late-stage venture capital markets across geographies.
Breakthrough daily pricing methodology
Proprietary mark-to-model pricing methodology estimates constituent values daily, enabling more realistic and relevant risk-adjusted performance comparisons across asset classes.
A window into the innovation economy
The indexes are highly concentrated in technology-driven industry verticals and product categories experiencing the highest pace of growth.
Analysis
Harnessing Unicorns: Demystifying the Venture Capital Market with the Morningstar PitchBook Global Unicorn Indexes
Unicorns are already important players, but their growth, evolution, and impact are largely undocumented. As the lines between public and private markets blur, as venture capital and private equity investments make further inroads into pension plans, public mutual funds, and even private retirement accounts, it's vital that investors see a more complete picture of the market.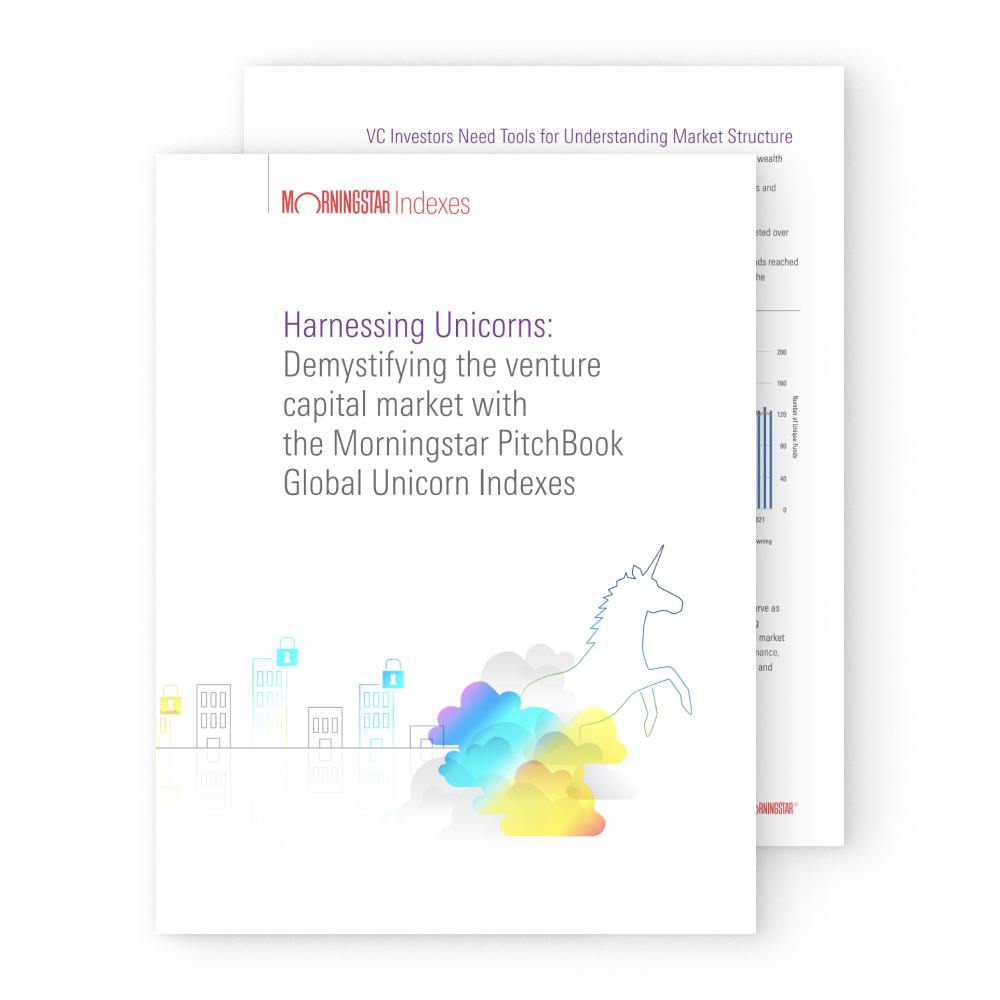 Featured Indexes
Moringstar PitchBook Global Unicorn Industry Vertical Indexes
Discover insights into the trends that are propelling today's innovation economy.
PitchBook is a research firm and financial data provider that empowers global capital market professionals to win what's next. We collect and analyze information on the entire investment and business lifecycle. Our data, research and insights are available through our in-depth reports, industry news, and robust platform.
KEEP CONNECTED
Insights from the Leading Edge
We keep up with the evolving needs of investors in a way that only Morningstar can: by leveraging our heritage as a trusted provider of data and research.