When Morningstar reached out to 500 asset owners globally on ESG regulation for its first Voice of the Asset Owner Survey, conducted jointly by Morningstar Indexes and Morningstar Sustainalytics, 73% said they would support ESG regulation aimed at achieving specific objectives such as "net zero by 2050."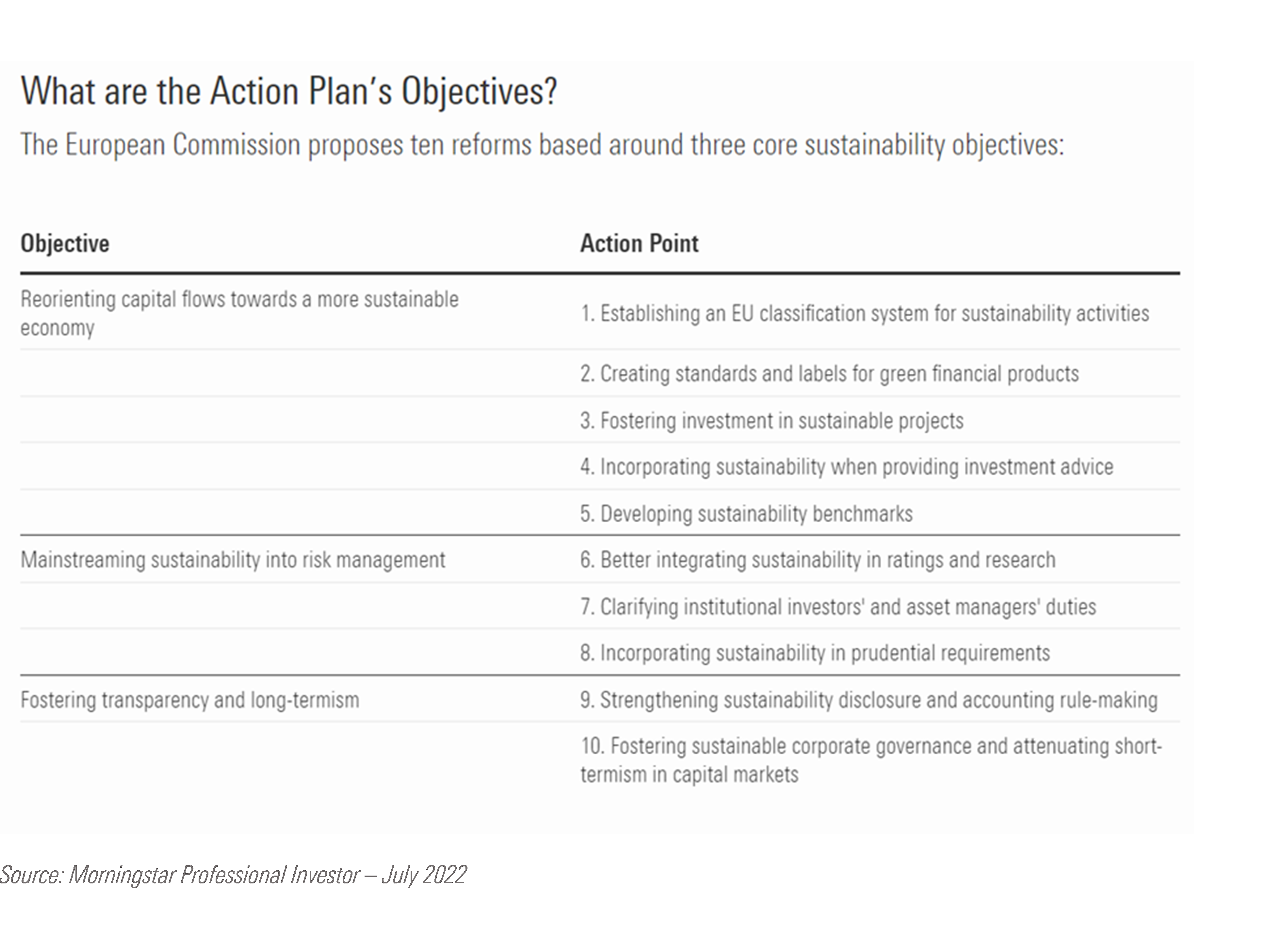 Experts from Morningstar Indexes & Morningstar Sustainalytics recently weighed in on investor perceptions around ESG regulation while discussing a number of ESG-related topics in a recent roundtable for the London-based news media designed to provide context leading into the upcoming COP27 United Nations Climate Change Conference.
Rob Edwards, Global Director of ESG Product Management, Morningstar Indexes
"Our recent survey showed that asset owners primarily support regulation when it is designed to achieve a specific objective. This speaks to the need for clarity and definition in this area.
A good example is the creation of our EU Climate Benchmarks, which are aligned to a 1.5 degree scenario and help investors meet a clearly defined carbon transition pathway."
Arthur Carabia, Director of ESG Policy Research, Morningstar Sustainalytics
"Regulation can be a very powerful yet overlooked tool to support climate finance in developing countries. There is an opportunity at COP for policymakers to reflect and build bridges between the different Taxonomies and improve their usability in developing countries. There has been some level of competition, everyone wants to be the leading green hub and ahead in this space, but ultimately it is a global issue, and we need global coordination and cooperation."
To speak with Rob or Arthur for more insight on the Morningstar survey or ESG regulatory developments, reach out to Tim Benedict at tim.benedict@morningstar.com or (203) 339-1912.
---
©2022 Morningstar. All Rights Reserved. The information, data, analyses and opinions contained herein (1) include the proprietary information of Morningstar, (2) may not be copied or redistributed, (3) do not constitute investment advice offered by Morningstar, (4) are provided solely for informational purposes and therefore are not an offer to buy or sell a security, and (5) are not warranted to be correct, complete or accurate. Morningstar has not given its consent to be deemed an "expert" under the federal Securities Act of 1933. Except as otherwise required by law, Morningstar is not responsible for any trading decisions, damages or other losses resulting from, or related to, this information, data, analyses or opinions or their use. References to specific securities or other investment options should not be considered an offer (as defined by the Securities and Exchange Act) to purchase or sell that specific investment. Past performance does not guarantee future results. Before making any investment decision, consider if the investment is suitable for you by referencing your own financial position, investment objectives, and risk profile. Always consult with your financial advisor before investing.
Indexes are unmanaged and not available for direct investment.
Morningstar indexes are created and maintained by Morningstar, Inc. Morningstar® is a registered trademark of Morningstar, Inc.