Although the vast majority (85%) of asset owners surveyed believe ESG factors are material to the investment process, only 29% are considering ESG factors for more than half of their organization's total assets under management.
This gap between ESG perception and implementation came through loud and clear in the results of Morningstar's first Voice of the Asset Owner Survey, conducted jointly by Morningstar Indexes and Morningstar Sustainalytics. When asked what may be slowing full implementation of ESG strategies, asset owners cited a combination of factors including concern about impact on returns, lack of available products and reluctance of clients and key stakeholders.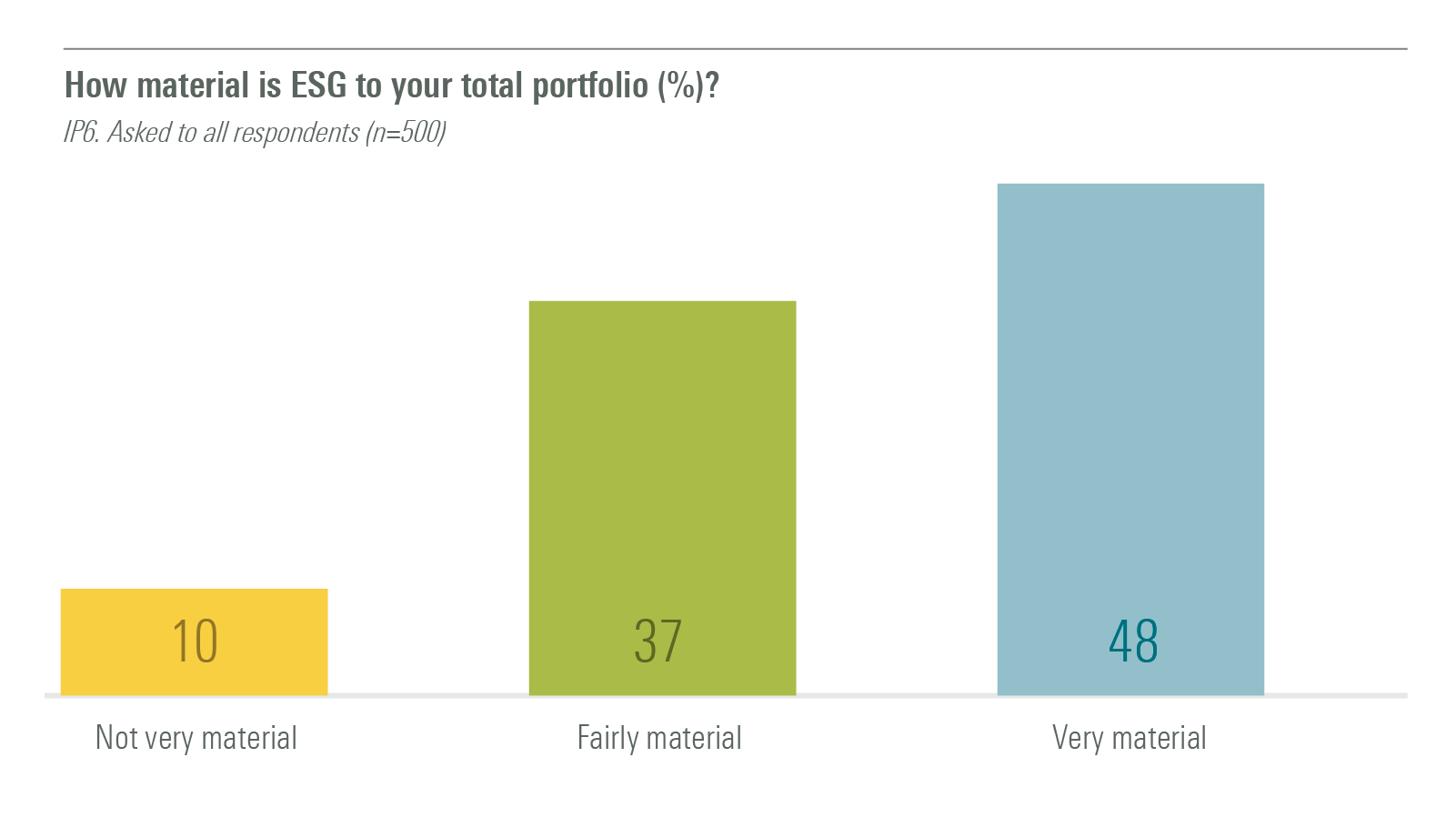 Tom Kuh, Head of ESG Strategy, Morningstar Indexes
"Our comprehensive global quantitative survey, which was built on qualitative outreach, gathered the perspective of 500 asset owners from 11 countries representing $32.7 trillion in assets. Through the survey we gleaned insights from some of the most influential investors in the world. Results showed that ESG is important to the world's largest investors, but they encounter challenges implementing their ESG investment policies."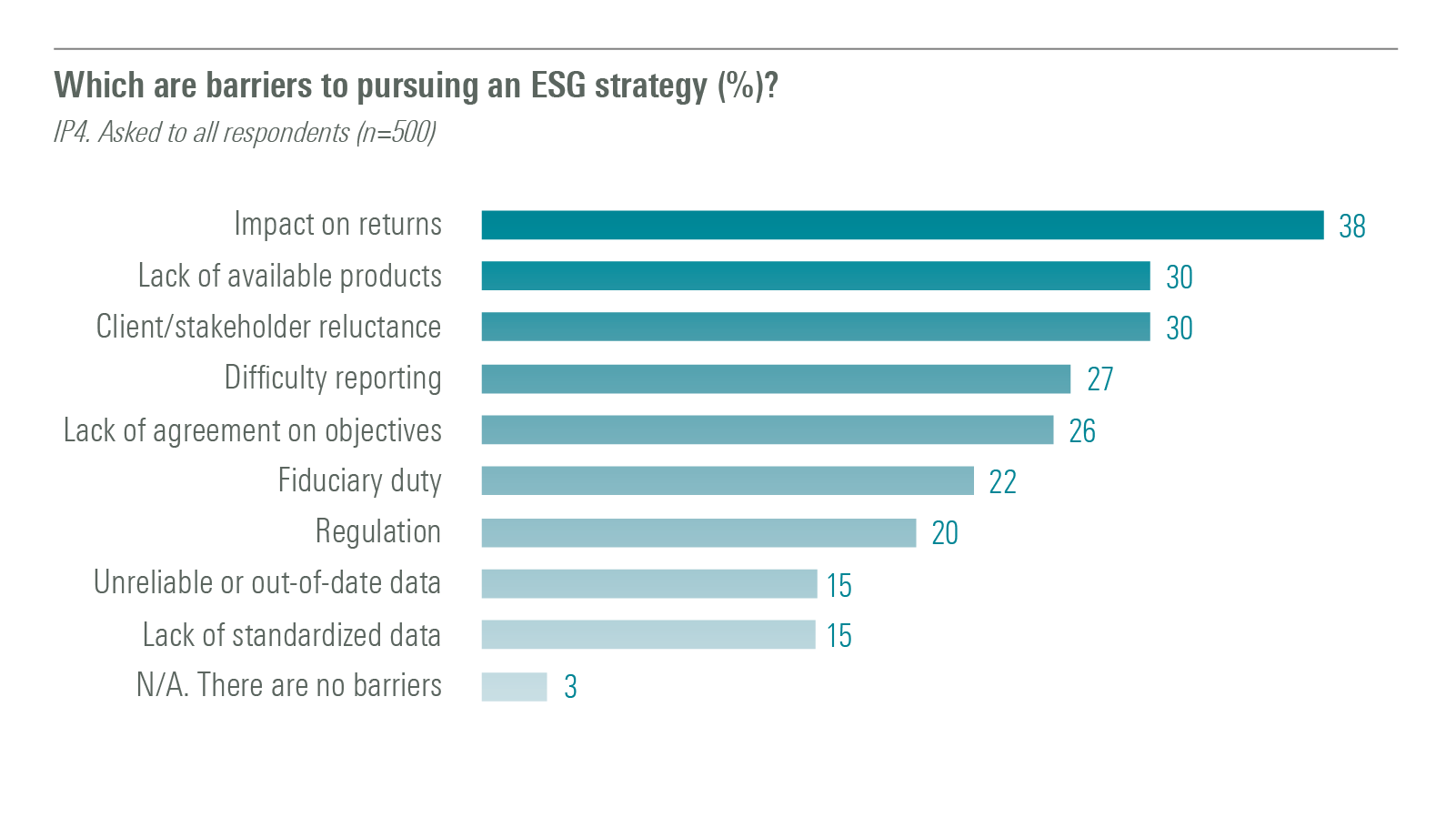 To speak with Tom Kuh for more insight on the survey, reach out to Tim Benedict at tim.benedict@morningstar.com or (203) 339-1912.
---
©2022 Morningstar. All Rights Reserved. The information, data, analyses and opinions contained herein (1) include the proprietary information of Morningstar, (2) may not be copied or redistributed, (3) do not constitute investment advice offered by Morningstar, (4) are provided solely for informational purposes and therefore are not an offer to buy or sell a security, and (5) are not warranted to be correct, complete or accurate. Morningstar has not given its consent to be deemed an "expert" under the federal Securities Act of 1933. Except as otherwise required by law, Morningstar is not responsible for any trading decisions, damages or other losses resulting from, or related to, this information, data, analyses or opinions or their use. References to specific securities or other investment options should not be considered an offer (as defined by the Securities and Exchange Act) to purchase or sell that specific investment. Past performance does not guarantee future results. Before making any investment decision, consider if the investment is suitable for you by referencing your own financial position, investment objectives, and risk profile. Always consult with your financial advisor before investing.
Indexes are unmanaged and not available for direct investment.
Morningstar indexes are created and maintained by Morningstar, Inc. Morningstar® is a registered trademark of Morningstar, Inc.