Morningstar Dividend Indexes
Strategies Supporting Investment Objectives Across the Income-Growth Spectrum
Morningstar Dividend Indexes
ANALYSIS
Could Income Investors Have Anticipated Intel's Dividend Cut?
Screens used by the Morningstar Dividend Yield Focus Indexes have for many years helped investors avoid dividend cutters like Intel. The Morningstar Economic Moat Rating and Distance to Default measure have effectively anticipated dividend durability–globally.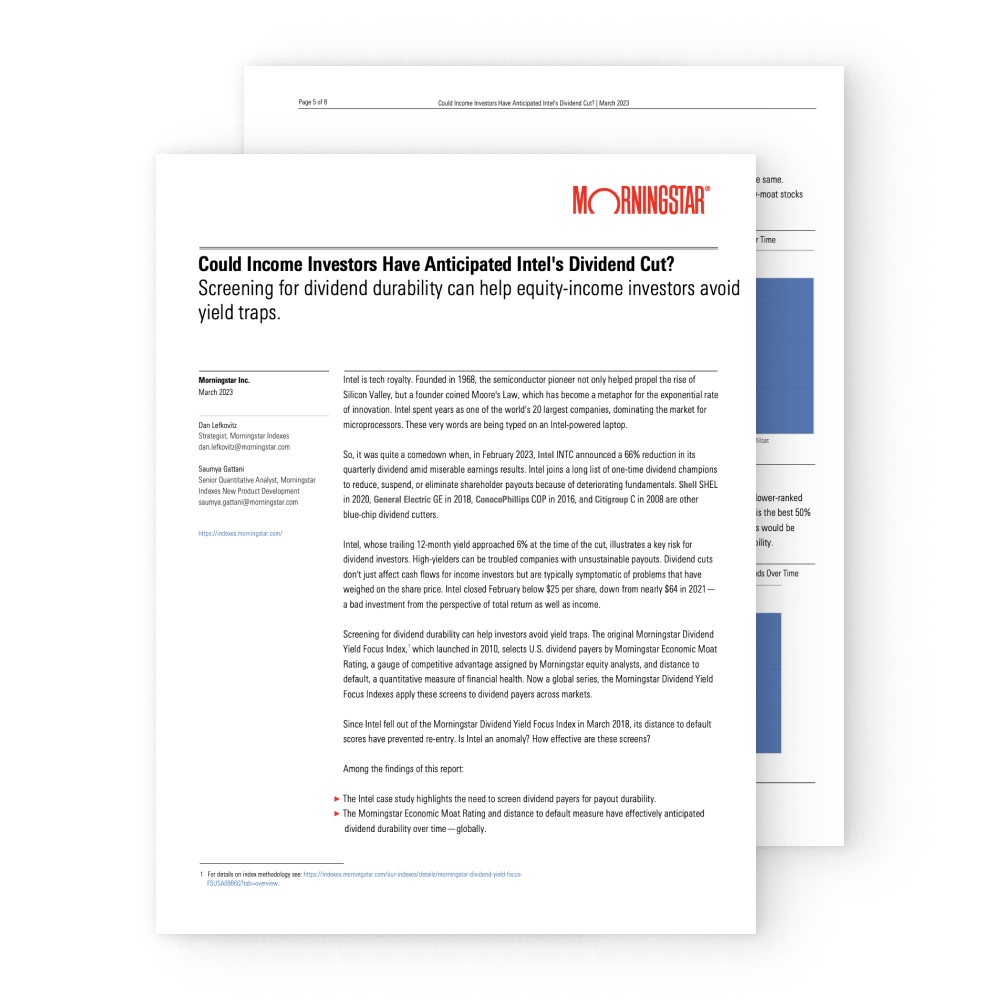 KEEP CONNECTED
Insights from the Leading Edge
We keep up with the evolving needs of investors in a way that only Morningstar can: by leveraging our heritage as a trusted provider of data and research.