Index Insights
Value and Small-Caps Are the New Comeback Kids
According to the First Quarterly Style Monitor from Morningstar Indexes
May 19, 2021 – U.S. value led growth and small-cap led large-cap in the first quarter of 2021 and this trend may continue, according to the inaugural issue of the Morningstar Quarterly Style Monitor, published to the Morningstar Indexes website and shared with clients this week.
The new report, authored by Morningstar Indexes Director of Product Management Alex Bryan and based on performance of the Morningstar® Broad Style IndexesSM, suggests there may be a sustained market rotation into value-oriented and smaller-cap stocks.
Alex Bryan, Director of Equity Product Management, Morningstar Indexes
"Applying a style framework focused on size and valuations has been a fundamental way for investors to navigate the U.S. equity markets since well before the Morningstar Style Box was launched in 1992. The style framework tells a very interesting story in 2021, confirming that small-cap and value-oriented stocks are leading the way. Value stocks have been supported by attractive relative valuations, among other factors, while small caps have benefitted from the broad market's bounce back from the sharp pandemic sell-off in early 2020."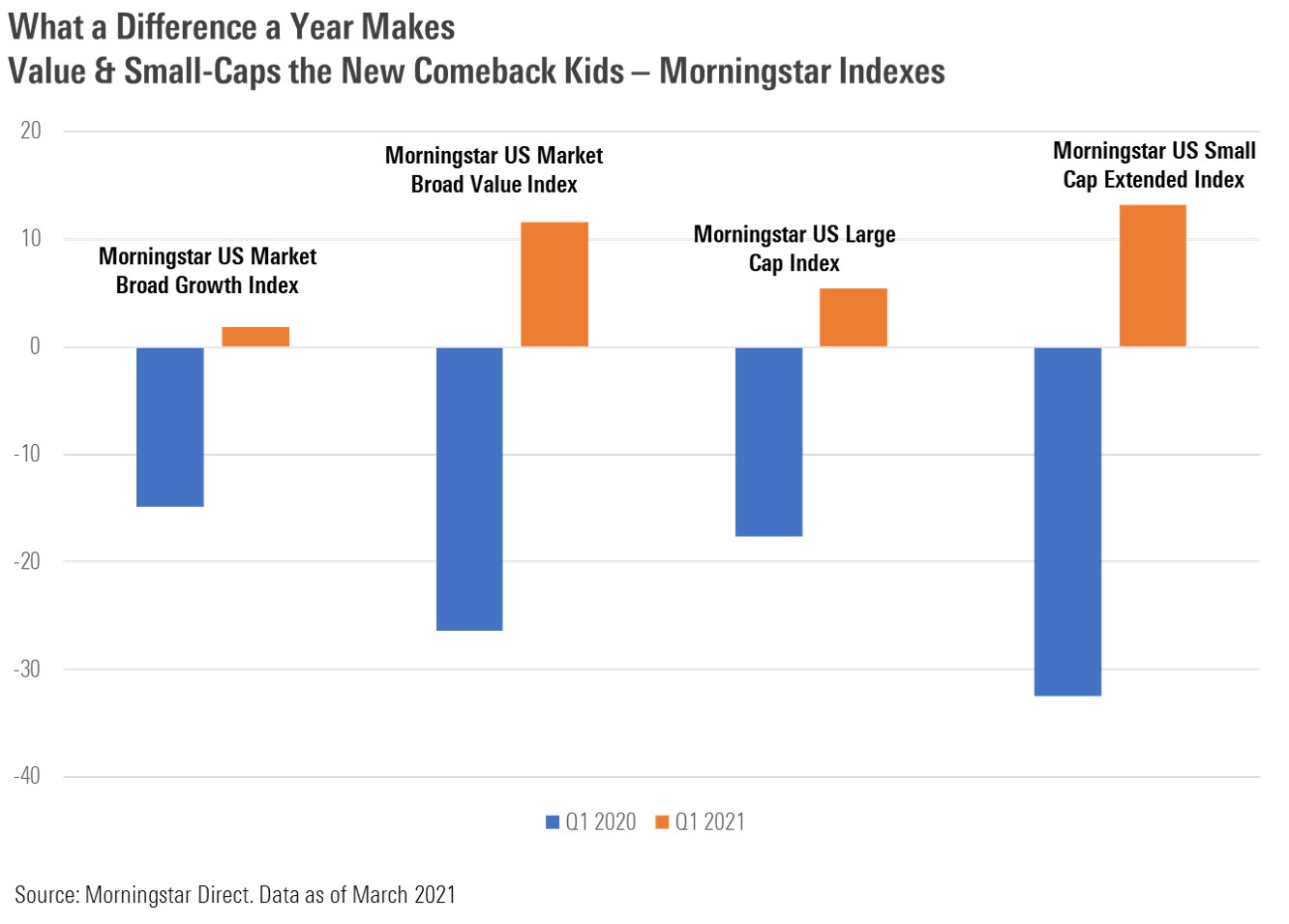 Morningstar Indexes recently introduced the Morningstar Broad Style Indexes, a family of indexes designed to accurately represent the full opportunity set available to style investors to enable precise performance benchmarking and efficient asset allocation aligned with the Morningstar Style Box. These indexes underlie the nine exchange traded funds offered in the iShares Morningstar U.S. Equity Style Box ETF suite. To learn more about the expansion of the Morningstar Style Index Suite, request a copy of our report.
For media copies of the inaugural Morningstar Quarterly Style Monitor or to speak with Alex Bryan, please contact Tim Benedict at (203) 339-1912 or tim.benedict@morningstar.com.
Morningstar® Broad Style IndexesSM are service marks of Morningstar, Inc. and have been licensed for use for certain purposes by Blackrock. The iShares Morningstar U.S. Equity Style Box ETFs are not sponsored, endorsed, sold or promoted by Morningstar, and Morningstar makes no representation regarding the advisability of investing in the iShares Morningstar U.S. Equity Style Box ETFs.