Big oil companies like ExxonMobil, Chevron, BP and Shell booked massive profits in the first quarter and Energy was the best performing of Morningstar's 11 global equity sector indexes for the year ended April 30. Does the energy boom undermine environmental, social and governance-focused, or ESG, investment strategies? It depends, according to new research which examines the performance of a broad range of ESG-related investment strategies amid the global energy market resurgence.
In the study – Oil Is The New Oil: Sustainable Investing in an Energy Crisis – authors Dan Lefkovitz and Rob Edwards draw on a wide range of Morningstar ESG Indexes to explore the trade offs required by different ESG responses to the energy crisis.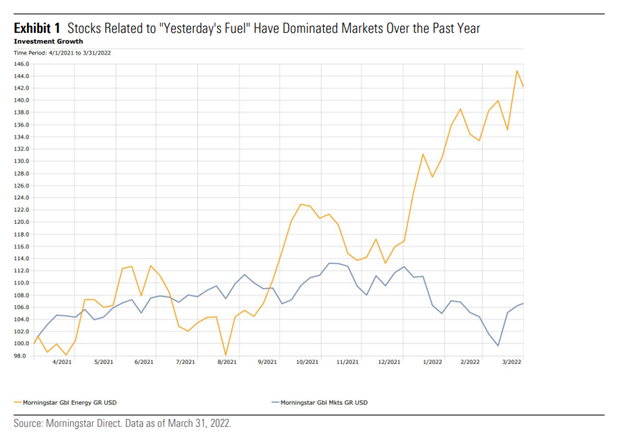 Did you know?
As illustrated by the Morningstar Global ex-Fossil Fuels Index, complete divestment from fossil fuel companies has resulted in minimal tracking error relative to global equities.
Given growing investor interest in ESG-related stocks in recent years, valuation can become a drag on ESG index performance, as shown by the Morningstar Global Markets Sustainability Leaders Index.

Renewable energy investing is not always the same as low carbon or low ESG risk. Companies are often involved with both clean energy and fossil fuels and can have carbon-intensive operations or carry other ESG risks.
If you have any questions or would like to speak with Dan Lefkovitz or Rob Edwards, please reach out to Tim Benedict at tim.benedict@morningstar.com or (203) 339-1912.