Index Insights
ESG Can Be Pricey
US Equities Through the Lens of the Morningstar US Sustainability Moat Focus Index
One notable by-product of the rising importance of sustainable investing in the eyes of investors is the growing popularity of ESG-friendly stocks. And, according to Morningstar Indexes, ESG investors may want to take a closer look at valuations when determining which ESG-friendly stocks in which to invest.
The global index provider recently examined the US equity market through the lens of the Morningstar US Sustainability Moat Index, which targets stocks with low-to-medium ESG risk as determined by Sustainalytics and Morningstar Economic Moat Ratings of "wide" trading at fair value based on research conducted by Morningstar's Equity Research team.
Individual company analysis shows that a number of companies that qualified for the Index based on ESG characteristics were disqualified due to their price-to-fair value ratios (as of October 22nd) being too high. These pricey ESG names include MSCI (2.06 price-to-fair value ratio), NVIDIA (1.65) and Home Depot (1.63).
Alternatively, some "wide moat" names with low-to-medium ESG risk which have qualified for the Index based on more reasonable valuations include Polaris (0.73), Bristol-Myers Squibb (0.85) and Alphabet (0.87).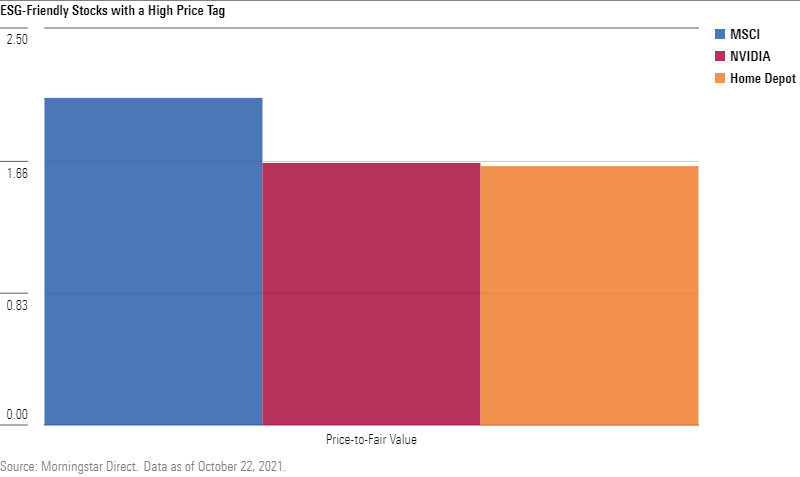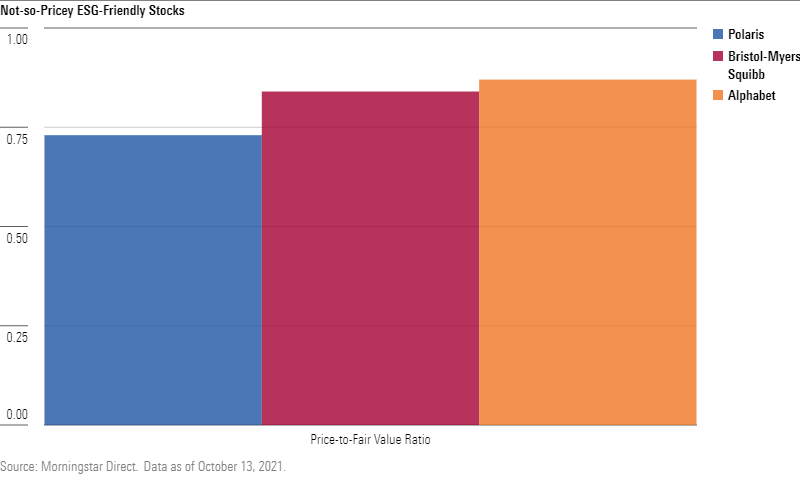 Alex Bryan, Director, US Equity Indexes, Morningstar:
"As ESG investing enters the mainstream, stocks that exhibit strong relative ESG characteristics may start to command premium valuations, just as firms with strong businesses often do. However, it's important to look at the whole picture. The Morningstar US Sustainability Moat Focus Index brings the mosaic together, digging deep to uncover stocks with durable competitive advantages, attractive ESG risk ratings analysis and reasonable valuations."
Brandon Rakszawski, Senior ETF Product Manager, VanEck:
"As sustainable investment approaches continue to grow in scope and level of sophistication, we are seeing investors taking a more holistic view on ESG portfolio holdings and applying a more nuanced lens to evaluating potential investments. Valuation is just one of the important criteria, in addition to more traditional measures of ESG risk and opportunity, that investors are utilizing together to construct ESG portfolios."
To speak with Alex Bryan, please contact Tim Benedict at (203) 339-1912 or tim.benedict@morningstar.com.
©2021 Morningstar. All Rights Reserved. The information, data, analyses and opinions contained herein (1) include the proprietary information of Morningstar, (2) may not be copied or redistributed, (3) do not constitute investment advice offered by Morningstar, (4) are provided solely for informational purposes and therefore are not an offer to buy or sell a security, and (5) are not warranted to be correct, complete or accurate. Morningstar has not given its consent to be deemed an "expert" under the federal Securities Act of 1933. Except as otherwise required by law, Morningstar is not responsible for any trading decisions, damages or other losses resulting from, or related to, this information, data, analyses or opinions or their use. References to specific securities or other investment options should not be considered an offer (as defined by the Securities and Exchange Act) to purchase or sell that specific investment. Past performance does not guarantee future results. Before making any investment decision, consider if the investment is suitable for you by referencing your own financial position, investment objectives, and risk profile. Always consult with your financial advisor before investing.
Investment research is produced and issued by subsidiaries of Morningstar, Inc. including, but not limited to, Morningstar Research Services LLC, registered with and governed by the U.S. Securities and Exchange Commission. Ratings are subjective in nature, should not be used as the sole basis for investment decisions, are based on Morningstar's Research group's current expectations about future events and therefore involve unknown risks and uncertainties that may cause such expectations not to occur or to differ significantly from what was expected. Ratings are not guarantees nor should they be viewed as an assessment of an investment's or the investment's underlying securities' creditworthiness.
Morningstar is not affiliated with VanEck ETFs and does not sponsor, endorse, sell, promote or make any representation regarding the advisability of investing in any VanEck product.
Morningstar indexes are created and maintained by Morningstar, Inc. Morningstar® is a registered trademark of Morningstar, Inc.
This is not an offer to buy or sell, or a recommendation to buy or sell any of the securities/financial instruments mentioned herein. The information presented does not involve the rendering of personalized investment, financial, legal, or tax advice. Certain statements contained herein may constitute projections, forecasts and other forward looking statements, which do not reflect actual results, are valid as of the date of this communication and subject to change without notice. Information provided by third party sources are believed to be reliable and have not been independently verified for accuracy or completeness and cannot be guaranteed. VanEck does not guarantee the accuracy of third party data. The information herein represents the opinion of the author(s), but not necessarily those of VanEck.