Morningstar Economic Moat Indexes
Targeting Stocks with Durable Competitive Advantages and Attractive Valuations
KEY FEATURES
Morningstar Economic Moat Indexes
Shaped by the forward-looking insights of Morningstar's equity research team
Valuations and competitive advantages are assessed based on bottom-up fundamental analysis and cash flow projections. The resulting Morningstar Economic Moat Ratings and Morningstar Fair Value Estimates determine index eligibility.
Combines fundamental research with disciplined portfolio construction
While analyst-driven inputs determine eligibility, objective construction rules provide disciplined entry and exit criteria, ensuring consistency and transparency.
Built for investability
Index maintenance protocols include liquidity screens, a staggered rebalance schedule, and buffers to mitigate turnover and increase capacity. An equal weighting approach with caps applied at the sector and region levels improves diversification.
Combining Economic Moats and Valuation Through Index Construction
The moat focus indexes target stocks with durable competitive advantages and attractive valuations. Although the moat focus index approach won't outperform all the time, it has shown that it pays to be selective over the long term.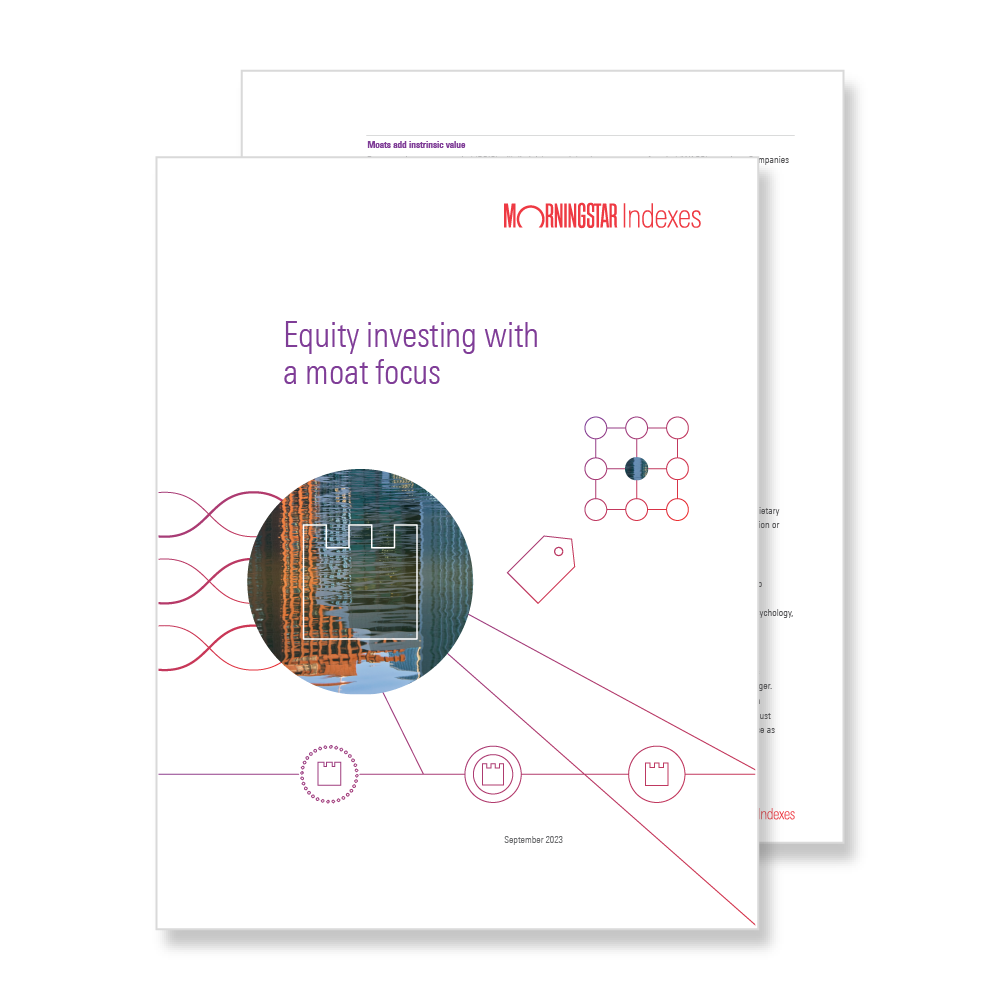 KEEP CONNECTED
Insights from the Leading Edge
We keep up with the evolving needs of investors in a way that only Morningstar can: by leveraging our heritage as a trusted provider of data and research.